Mono Potassium Phosphate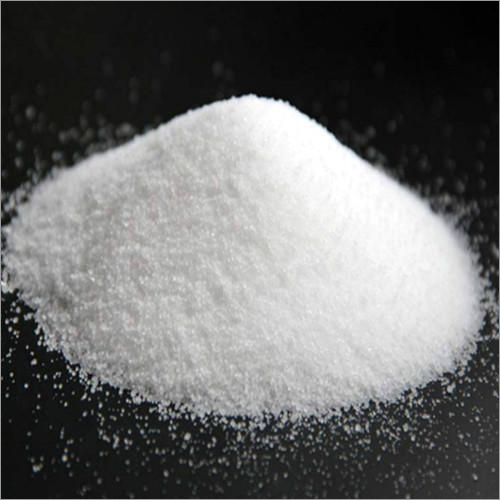 Mono Potassium Phosphate
Price And Quantity
Kilograms/Kilograms

50.00 - 55.00 INR
Product Specifications
136.086 Grams (g)

Granule
Chemical

2.34 Gram per cubic centimeter(g/cm3)
Product Description
Monopotassium phosphate (MKP) (also, potassium dihydrogenphosphate, KDP, or monobasic potassium phosphate) is the inorganic compound with the formula KH2PO4. Together with dipotassium phosphate (K2HPO4(H2O)x) it is often used as a fertilizer, food additive, and buffering agent.
Available in crystalline form
As reliable source of potassium and phosphorous, this chemical is used as suitable ingredient for liquid fertilizers.
Easily dilutes in water so that it can be applied on soil by irrigation/foliar spray method
Applied on soil to meet potash and phosphorous requirements of cultivation land
Suitable for fruits like melon and crops like wheat, rice, sugarcane, cotton etc
Can easily integrate with most of the water soluble fertilizers
Approximate ph value of this chemical ranges between 4.3 to 4.7
FAQs of Mono Potassium Phosphate:
Q: What is Mono Potassium Phosphate (MKP)?
A: Mono Potassium Phosphate (MKP), otherwise called potassium dihydrogen phosphate, is a water-dissolvable salt that contains the fundamental supplements potassium and phosphate. It is much of the time utilized as a compost in farming and cultivation because of its high dissolvability and the promptly accessible supplements it gives to plants.
Q: What are the advantages of involving Mono Potassium Phosphate in farming?
A: MKP gives both potassium and phosphate, which are fundamental supplements for plant development and improvement. Potassium assists with generally speaking plant wellbeing, infection opposition, and water guideline, while phosphate is critical for energy move and root advancement. Involving MKP as a compost can further develop crop yield, quality, and stress resistance.
Q: How is Mono Potassium Phosphate applied as a manure?
A: MKP is typically applied as a water-dissolvable compost through water system frameworks, like dribble water system or foliar showering. Its high dissolvability guarantees that plants can rapidly ingest the supplements. It's fundamental to follow prescribed application rates to stay away from over-preparation, which could hurt plants or add to ecological contamination.
Q: Might Mono Potassium Phosphate at any point be utilized in aqua-farming frameworks?
A: Indeed, MKP is ordinarily utilized in tank-farming and soilless development frameworks. Its solvency makes it appropriate for these arrangements where supplements are conveyed straightforwardly to the plant's foundations through supplement arrangements.
Q: Is Mono Potassium Phosphate acidic or essential?
A: Mono Potassium Phosphate is somewhat acidic when disintegrated in water. This can impact the pH of the supplement arrangement, so it's fundamental for screen and change the pH depending on the situation to guarantee ideal supplement take-up by plants.