Sodium Hexametaphosphate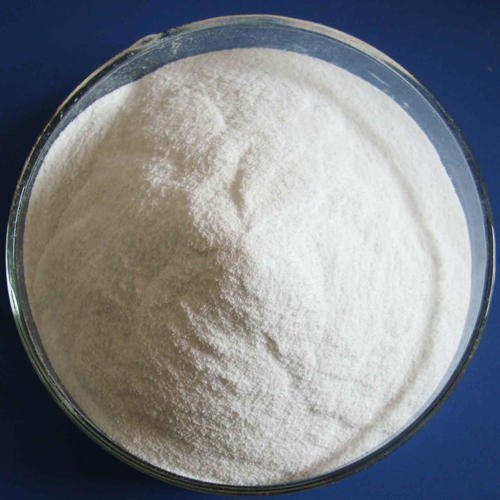 Sodium Hexametaphosphate
Price And Quantity
Kilograms/Kilograms

50.00 - 55.00 INR
Product Description
Sodium hexametaphosphate of commerce is typically a mixture of metaphosphates, of which the hexamer is one, and is usually the compound referred to by this name. Such a mixture is more correctly termed sodium polymetaphosphate.
This chemical is used as essential ingredient for breakfast cereal, beverages, dips, cheese, frozen products and synthetic maple syrup.
This chemical is used in fish and meat based sausages for its excellent water holding capacity that reduces the possibility of fat oxidation in food.
Available in white colored granular or powder form
Hygroscopic by nature
Easily dilutes in water
Being hygroscopic, this food grade chemical tends to decompose when exposed to air
By diluting in water, it forms acidic solution.
FAQs of Sodium Hexametaphosphate:
Q: What is Sodium Hexametaphosphate?
A: Sodium Hexametaphosphate is a synthetic compound made out of sodium cations (Na+) and hexametaphosphate anions (NaPO3)6. It is regularly utilized in different modern applications, including as a water conditioner, sequestrant, and dispersant.
Q: What is the synthetic equation of Sodium Hexametaphosphate?
A: The synthetic recipe for Sodium Hexametaphosphate is (NaPO3)6.
Q: Is Sodium Hexametaphosphate alright for utilization?
A: Sodium Hexametaphosphate is viewed as safe for utilization when utilized inside suggested limits. In the food business, it is utilized as a food added substance to further develop surface and forestall unfortunate connections between food parts.
Q: Could Sodium Hexametaphosphate at any point be utilized in family cleaning?
A: Indeed, Sodium Hexametaphosphate is at times utilized in family cleaning items, especially in cleansers, because of its capacity to relax water and further develop cleaning productivity.
Q: Is Sodium Hexametaphosphate destructive to the climate?
A: Sodium Hexametaphosphate can add to supplement contamination in water bodies while perhaps not appropriately made due. Its ecological effect relies upon its use and removal.
Q: What security safeguards ought to be taken while utilizing Sodium Hexametaphosphate?
A: While dealing with Sodium Hexametaphosphate, it's essential to observe security rules, wear suitable defensive stuff, and utilize legitimate ventilation. Keep away from direct skin and eye to eye connection.